St Francis Hospice
The Hospice of St Francis is a charity which helps 2,000 local people and their families, in Hertfordshire and Buckinghamshire, to live their precious lives well through improving symptoms, achieving personal goals and helping them to feel safe.
For the hospice we created very special project. The Hospice of St Francis it's a very inclusive charity and considers not just it's Service users residents and staff but also it's wider community.
Working closely with the team and their brilliant and inspiring CEO Kate Phipps-Wiltshire , we explored to have the local Polish and Urdu communities represented in the bench, along with English.
With the help of the local Polish and Urdu speaking communities we developed a tri – language bench.
The Solar powered bench was placed in a green space spot at the hospice where people (residents, staff and visitors) can press a button and hear a soundscape when they are feeling low and anxious ,allowing them to hear sounds that are relaxing and help to break negative thought patterns.
The English voice on the bench was done by well known actress.
Evidence shows that sounds can play a vital part in helping to change a negative thought pattern, reducing agitation and lowering stress.
"This is something so innovative, borne from necessity for the extreme pressure and despair that many in our communities live with each day. If it helps to make one life more endurable and worth living it would be extremely valuable, however I believe it will make a life saving difference to many and sure it already has also for us who aren't aware of our own need for it at this time…..what an incredible comforting provision."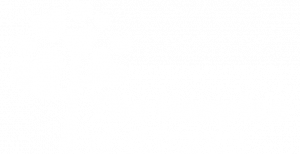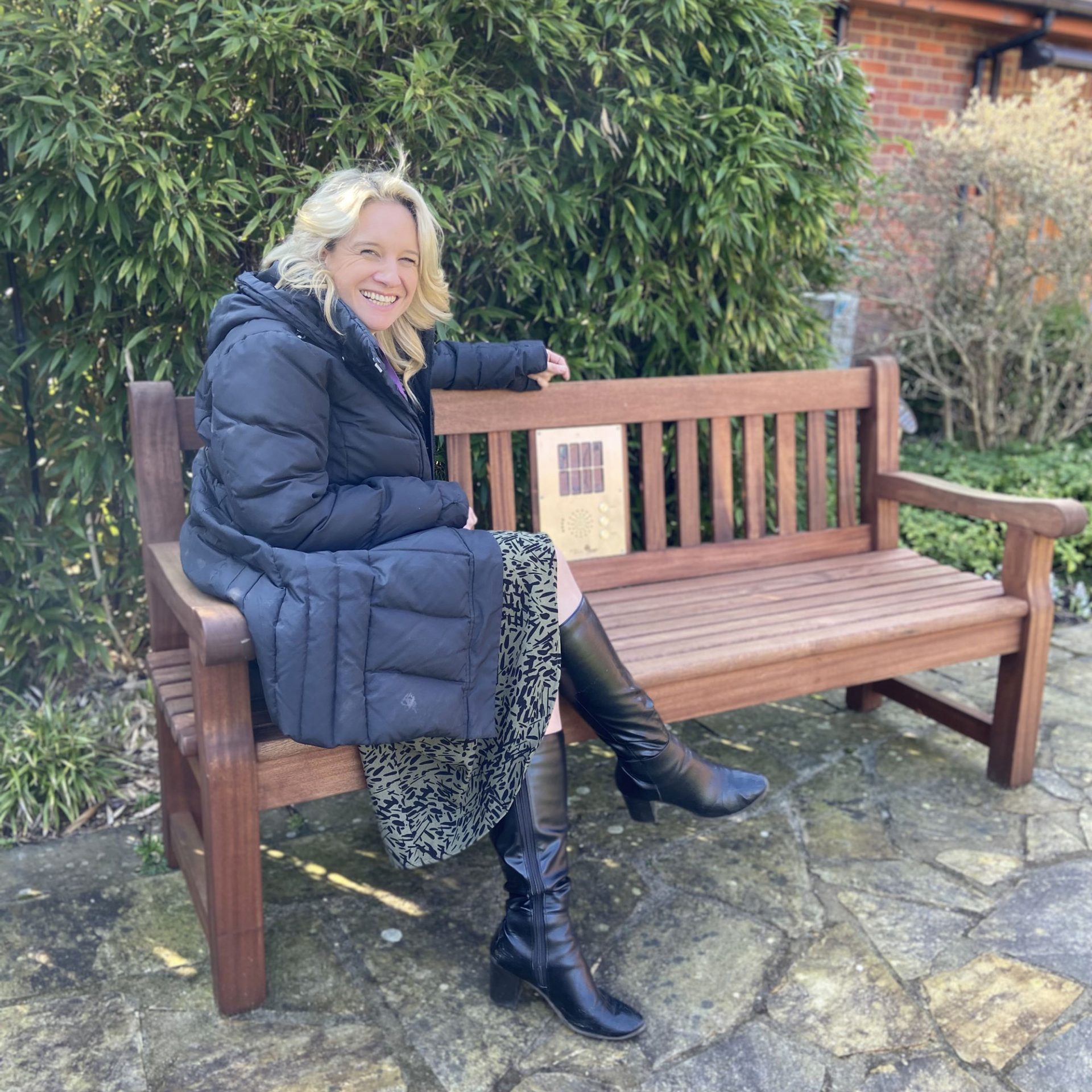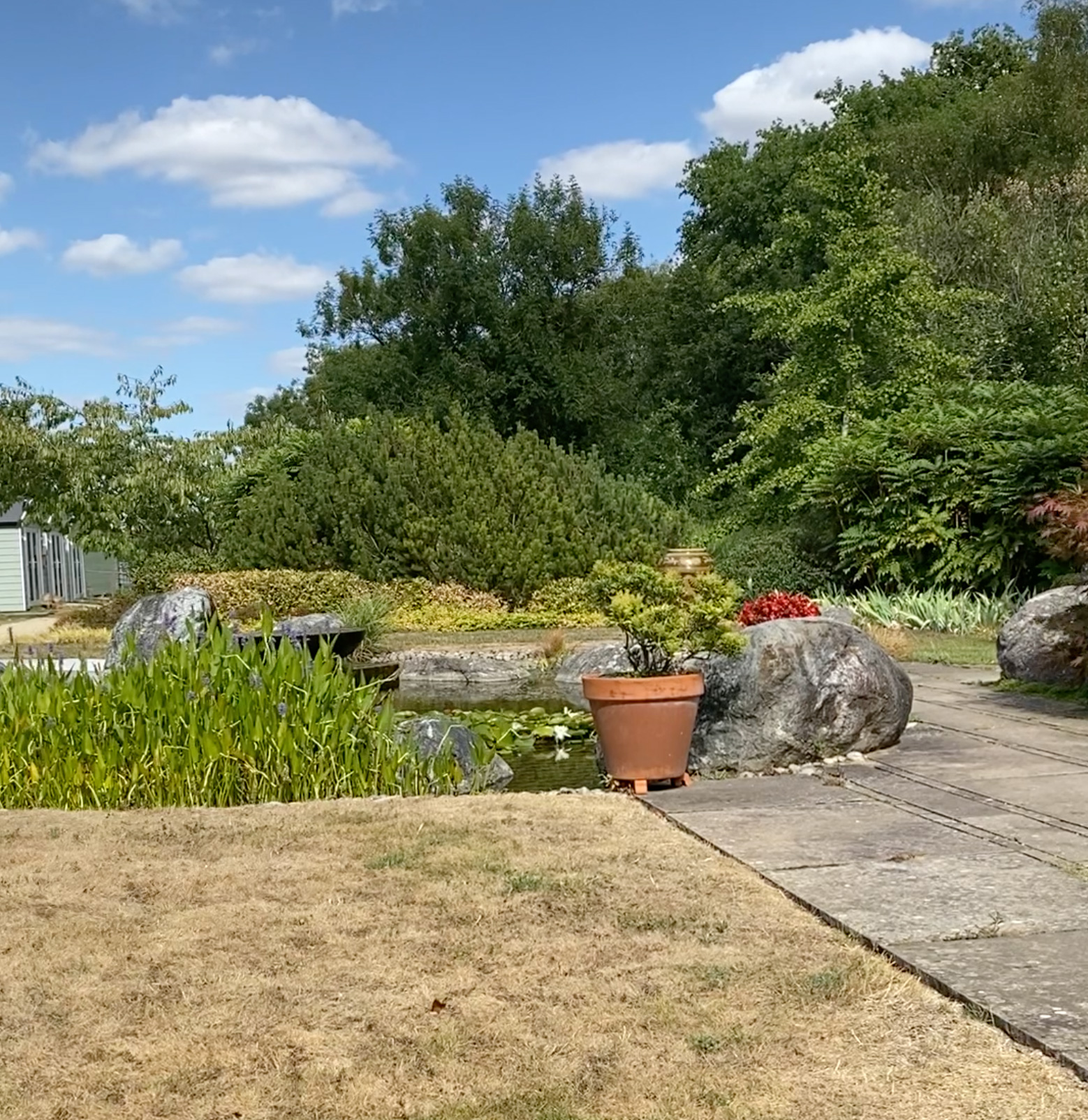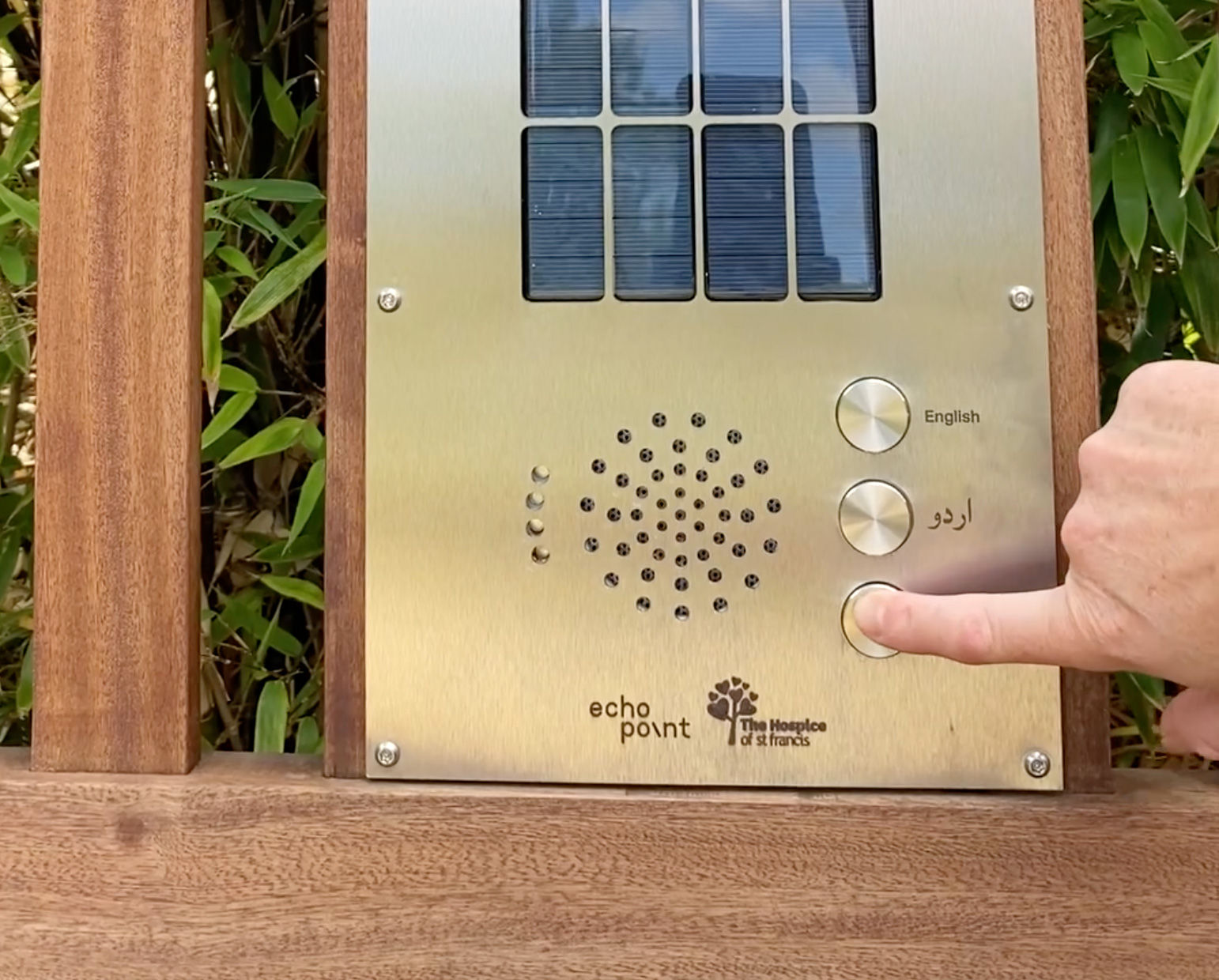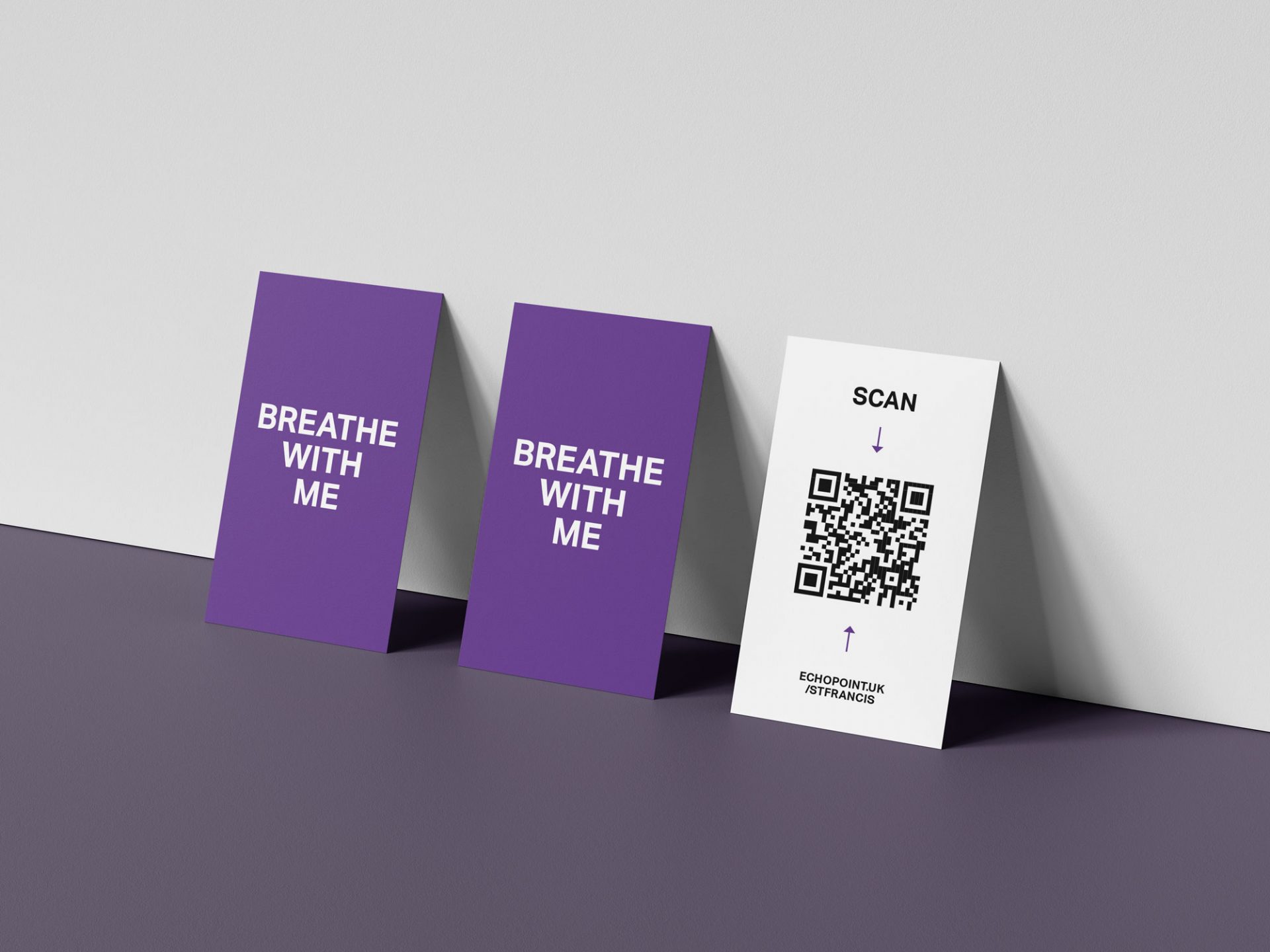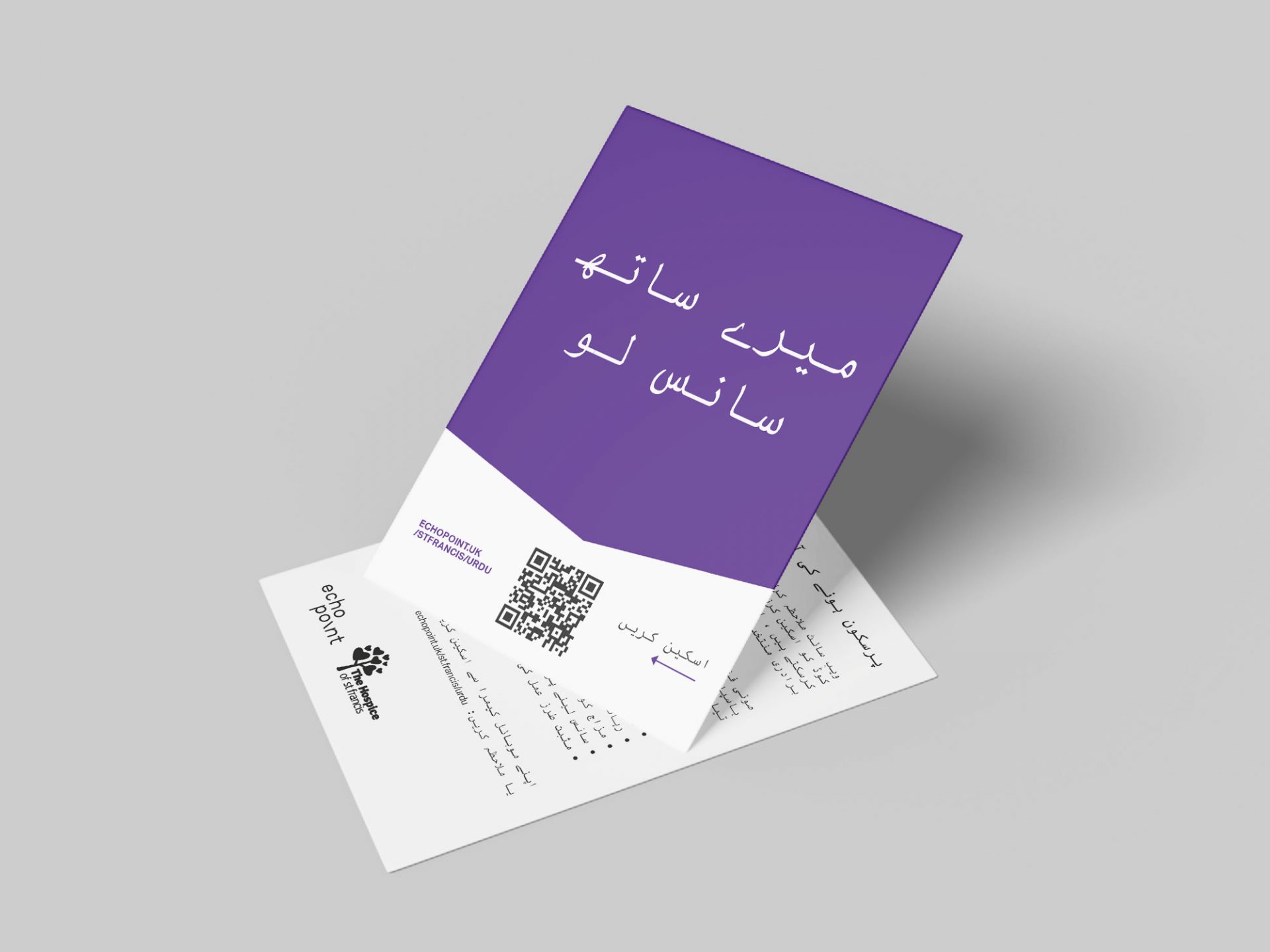 Urdu version
Polish version