Fire Fighters Charity
Fire Fighters Charity do incredible work for every member of the extensive fire service community. They exist to help them all to live healthier and happier throughout their lives and do that by providing a broad range of health and wellbeing services, online and in person.
This is the corner stone on which their support philosophy is based.
As part of their innovative, centre-based residential programmes, Echo Point benches were installed in the three centre for psychological support to individuals and families
"We're introducing a new bench at each of our centres which plays a soundscape, aimed at reducing stress, improving wellbeing and aiding relaxation as a sonic save space applies to come and rest emotionally and mentally."
They celebrated the Queen's Jubilee this year with a series of tributes to Her Majesty, who is Patron of the Charity – and one of them was the installation of three sound benches at each of the centres.
These play a short soundscape, accessed through a button on the bench. The soundscape uses information from the community, who they asked to share the sounds they associate with positive memories and happiness. The most popular sounds were then curated into the soundscape, which forms a guided breathing exercise aimed at reducing stress, improving wellbeing and aiding relaxation.
Each soundscape has been tailored to meet the needs of their beneficiaries.
Not only can you access the soundscape whilst you use the bench but, by scanning a QR code, you will be able to listen to it at any time – transporting you back to your time with us and a moment that you felt truly relaxed."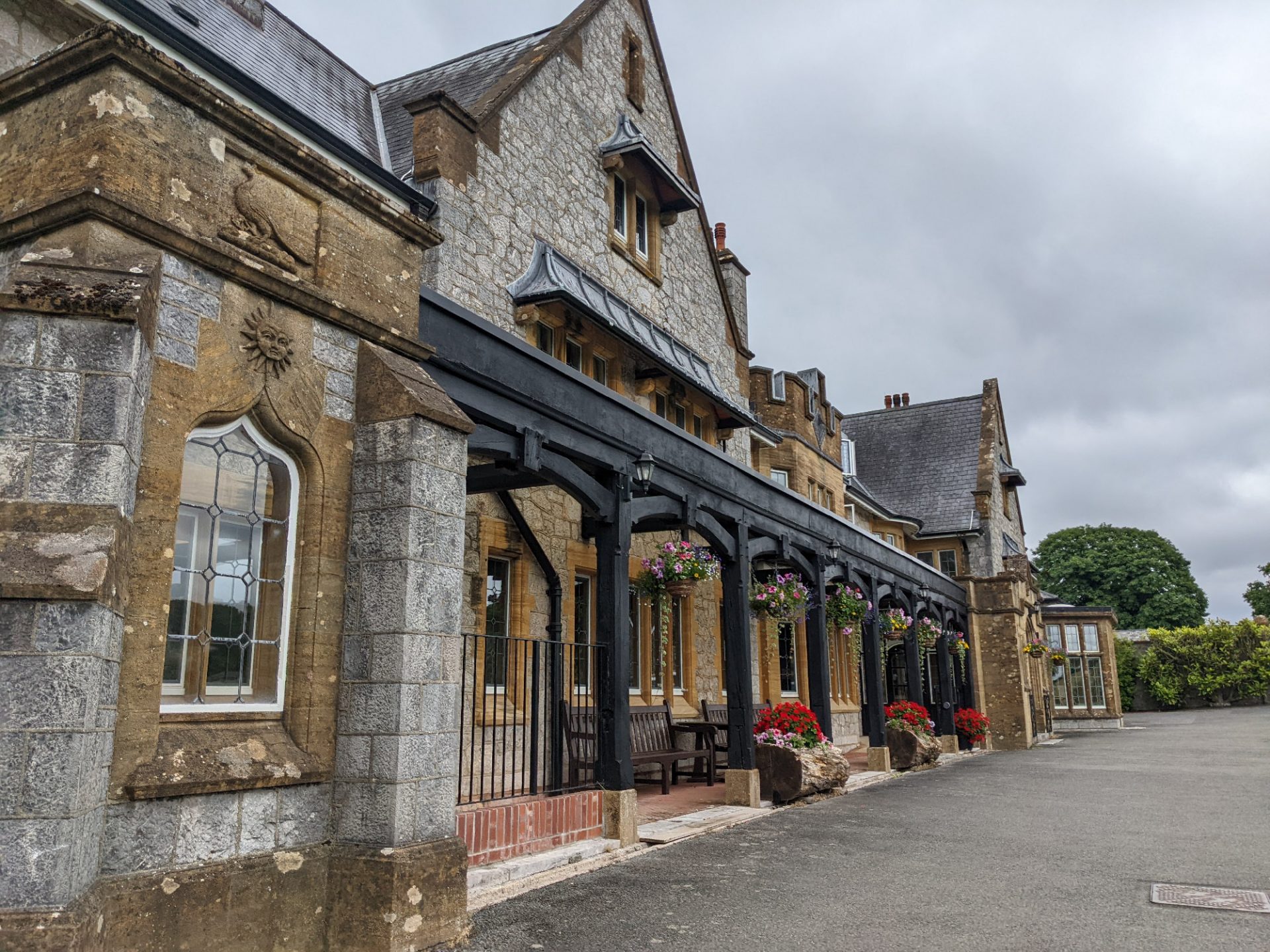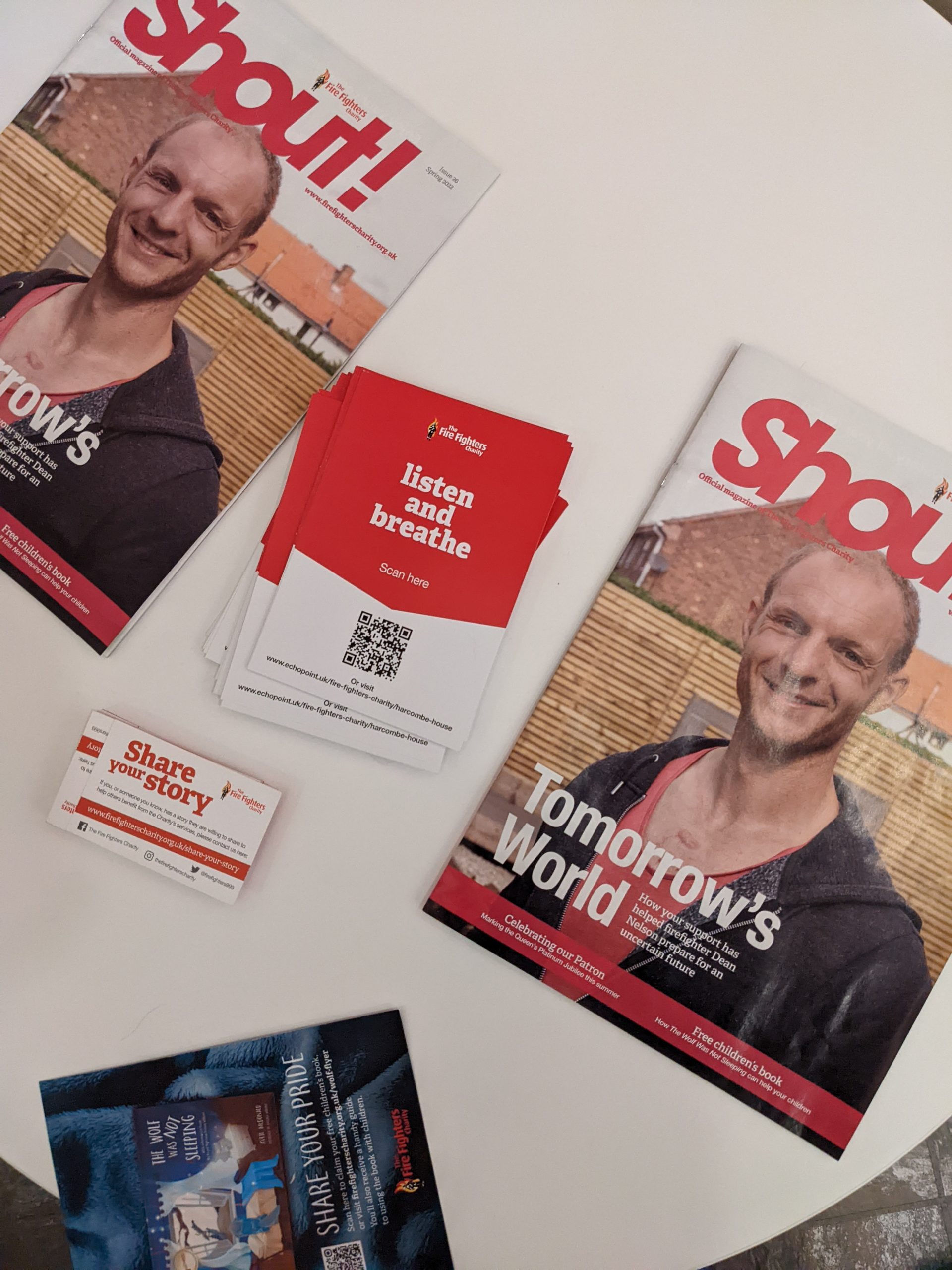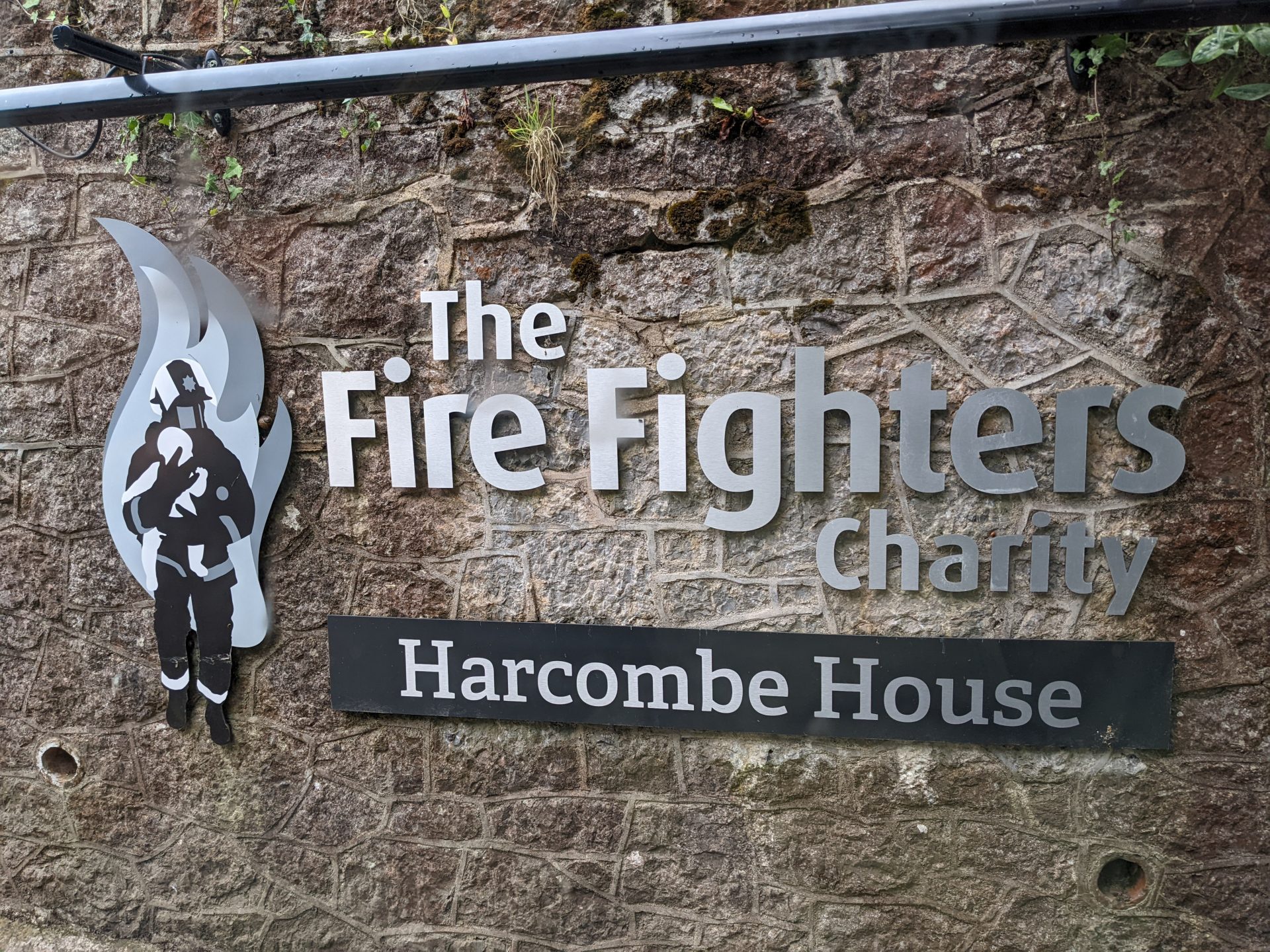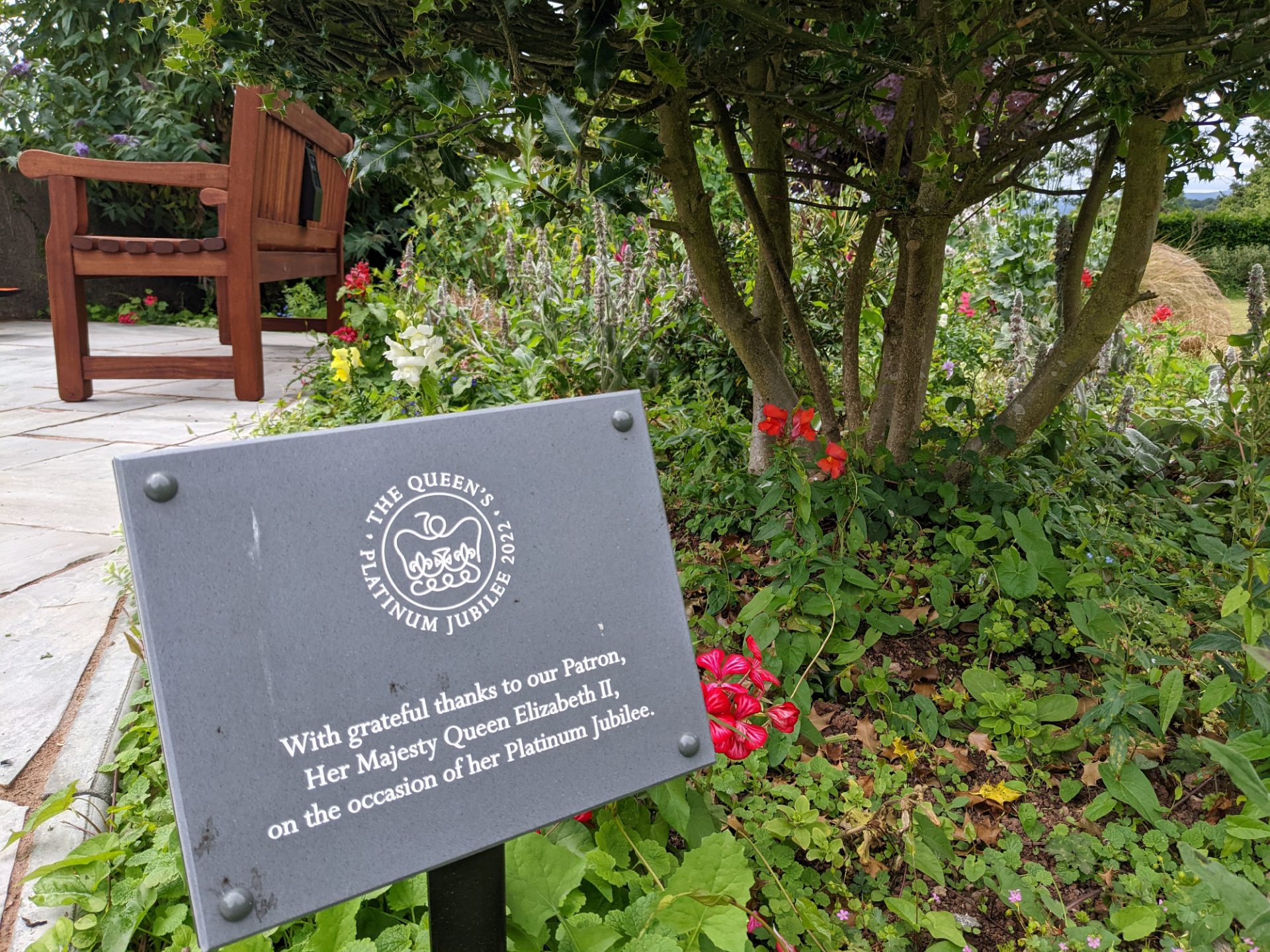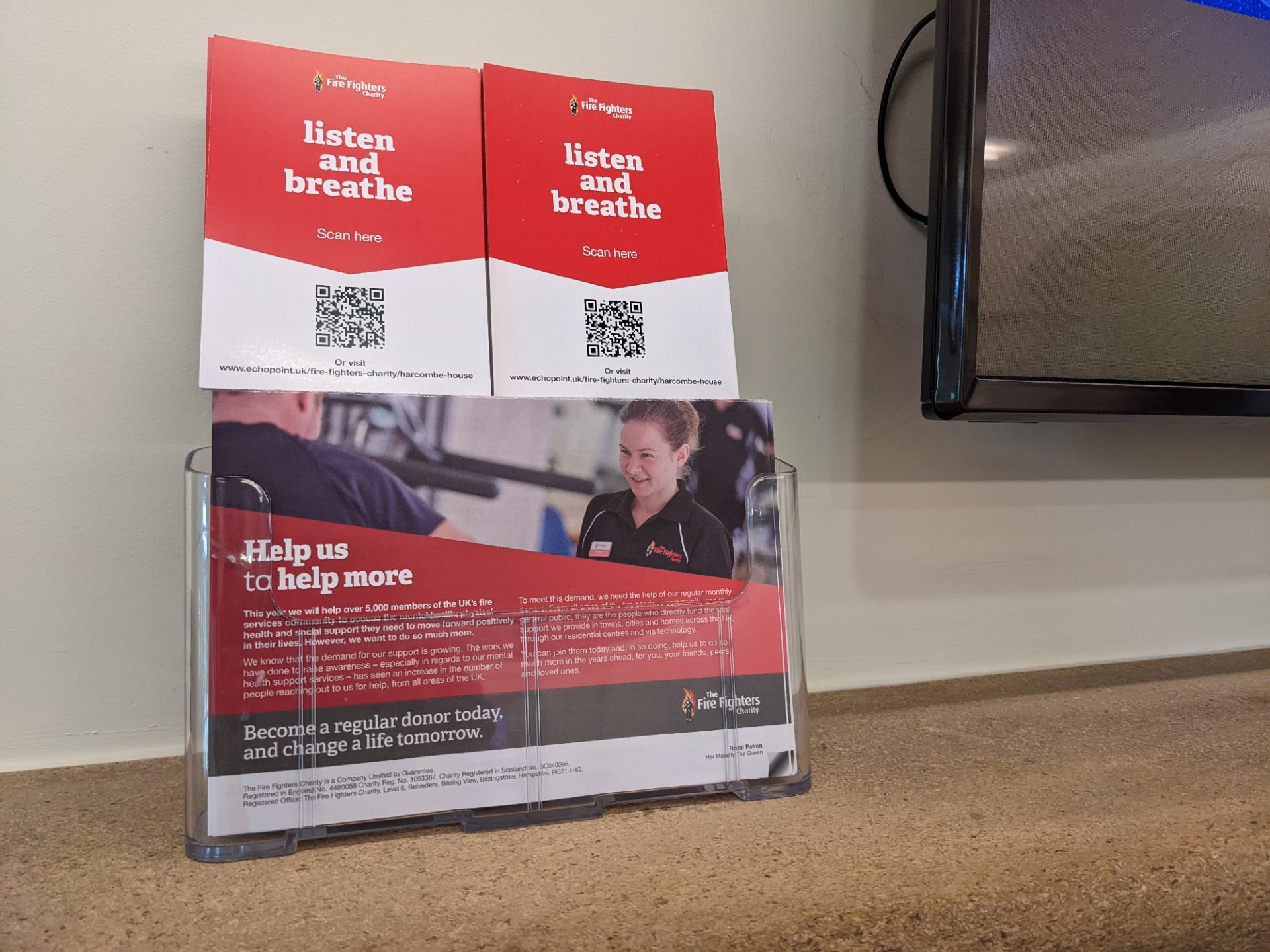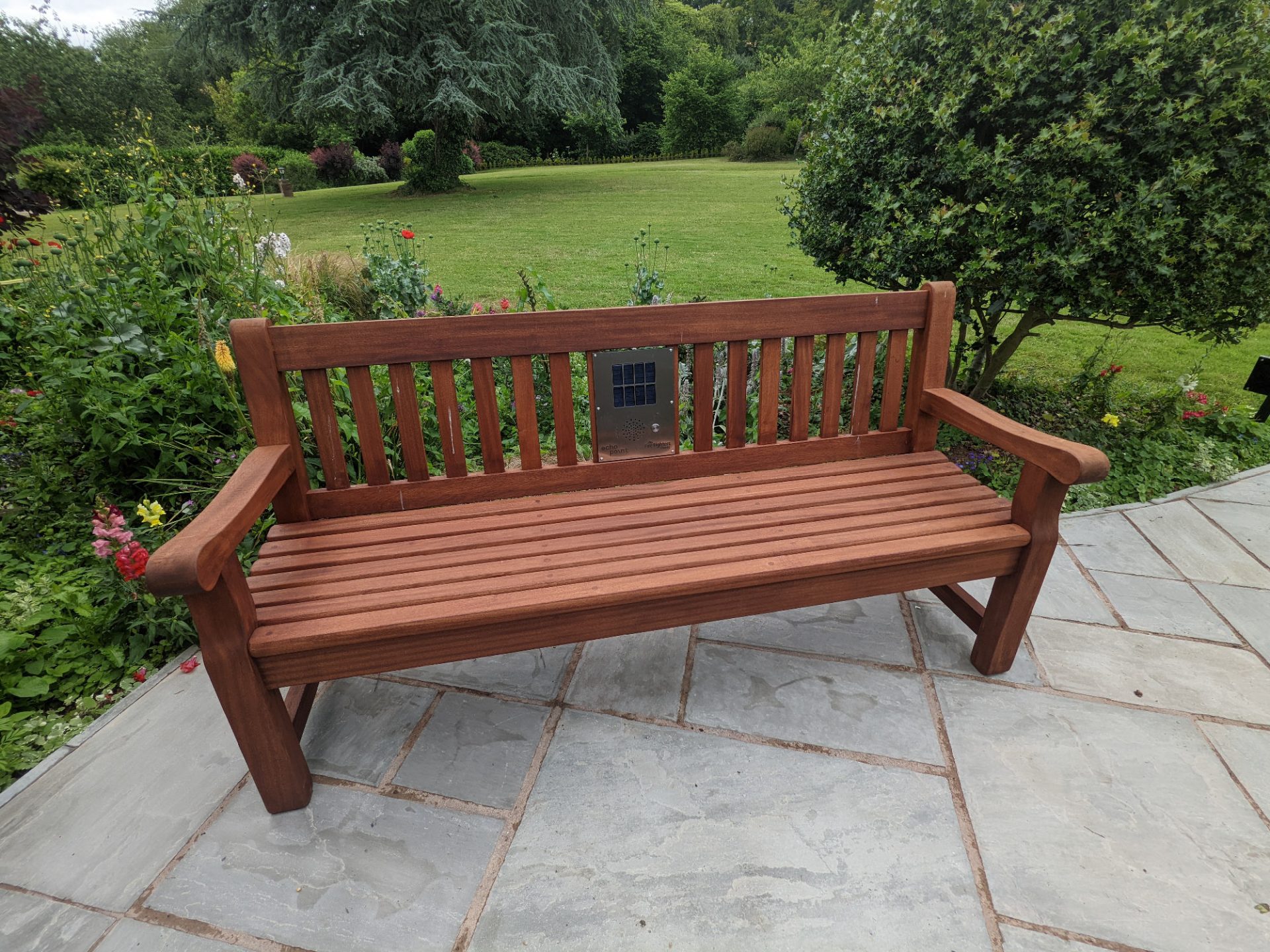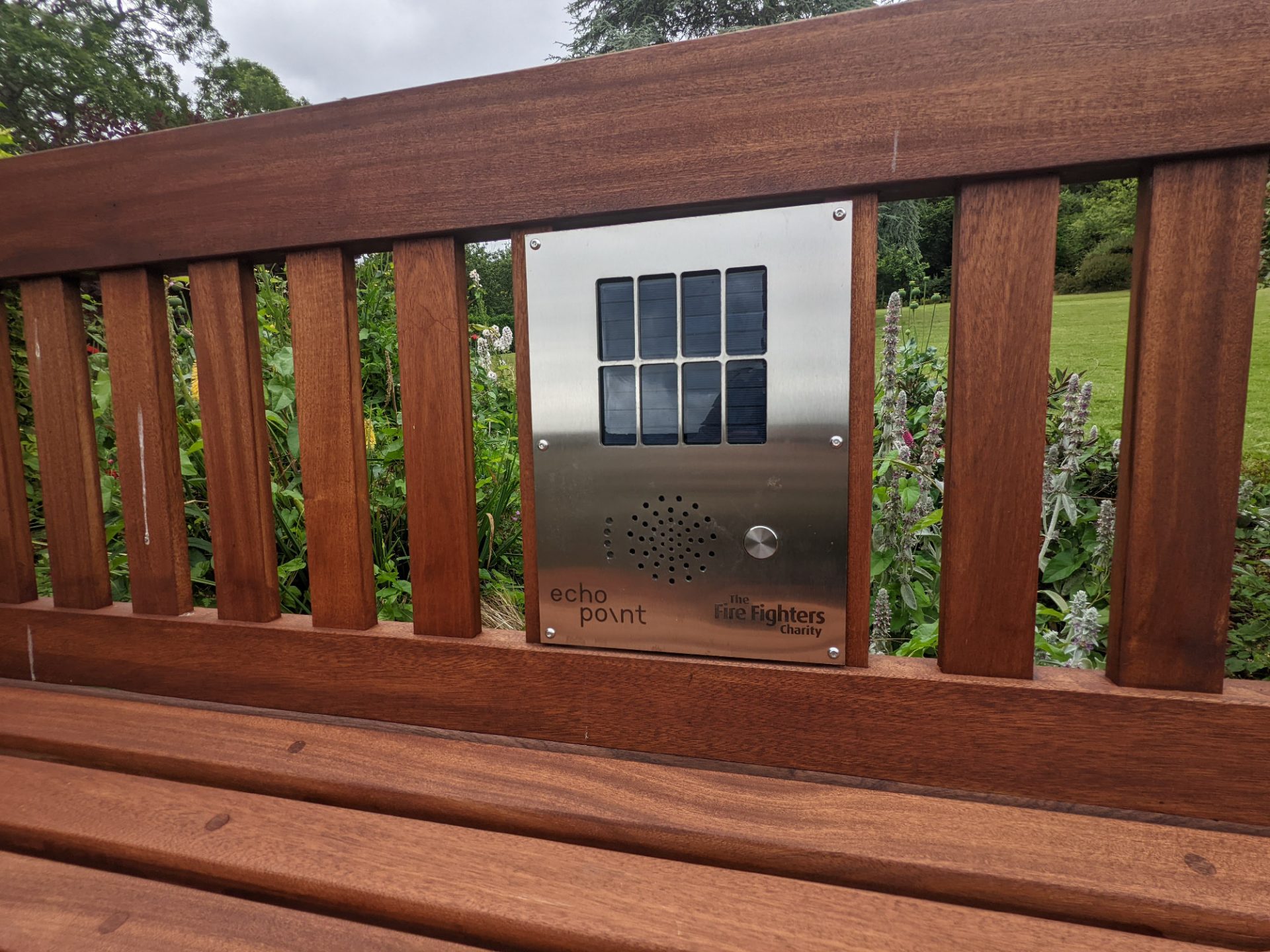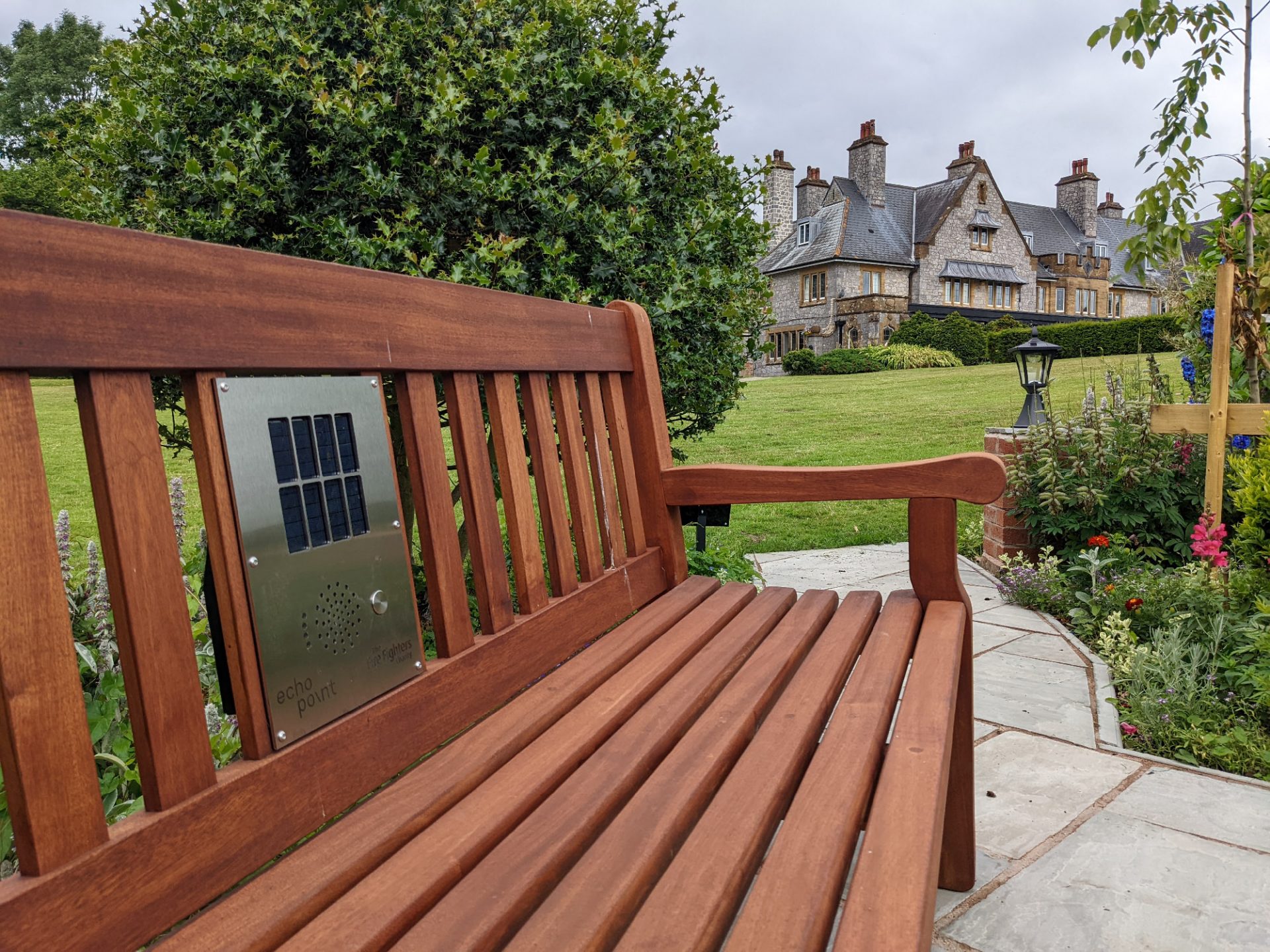 Harcombe House Echo Point
Jubilee House Echo Point
Marine Court Echo Point